[ Museum ]
Hi and welcome to the Madeline Memorial Museum ! This is the place in hanson city ! where you can find out about hanson history through the exibits take a look around and please dont touch anything heck its a virtual museum how can u touch anything. LoL

THE FIRST MUSIC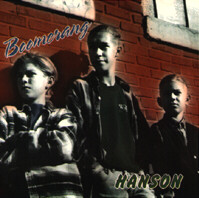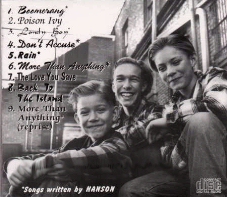 Below are some pictures of the first hanson performances .




BLUE ROSE CAFE
The pic below is form the famous Blue Rose Cafe famous in hanson fan terms that is where they had to play outside because they were too young to go inside where alcohol was served.



MMMBOP DAYS
Below are pics from around the time when Mmmbop was actually out when they were doing local parties and things of that nature.


Recording MON
This is right before they became world known and recognized.